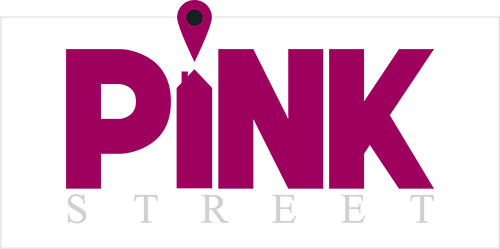 Tom Soane

---
Multi-Award-Winning Businessman, Business/Property Speaker (spoken alongside Nigel Risner, Royston Guest, Matt Wilson, Sally Lawson), Property Investor and Portfolio Landlord, Host of The Anonymous Landlord Podcast, Very Proud Dad and Husband.

After being in property since 1999, over the last decade I've built an efficient, systemised, reliable, robust business and built a team of the best Letting Agents and Estate Agents in the industry. I love the creative aspect and the logical aspect of property. Whether it's for investment or a family home, after 20+ years, it's still so rewarding to be part of people's dream home.
Jody Gough

---
I'm the co-Founder of Pink Street Estate Agents and I see it as the best brand in the industry. Of course, I'm going to say that, but I love what we do, love the team and what we represent. It's fun, friendly, 'out-there' and professional.

I love seeing a property being brought back to life and seeing an investor turn it into something special. Seeing somebody buy their first home or a family buy their ideal home is highly rewarding too. The property industry is all about building successful relationships which also happens to be my strength!
Leigh Medway

---
I'd class myself as an expert completer/finisher of tasks (I love finishing a good to-do list). That's vital in the property industry because whether you're a property investor or buying your dream home, you've got to rely on things getting done.

Property is everybody's chance to build an empire! Whether it's your family home or a portfolio of rental properties, it's all yours. Pink Street is all about being a reliable super-team and in the business, everybody's opinions and ideas are valued all the time. After all, we're looking after your most valuable assets so we need to stay on top of our game.
Paul Evans

---
It seems like I've been in property for 500 years and I've learned every single aspect of the property industry inside and out! I'm awesome and building, coaching and driving a team to reach their potential while keeping them focussed on the most important part of the property industry… The customer.

Every day is different in property and, even after all these years, I still get a buzz from a sale. The Pink Street team work together at everything. We might make mistakes together, but we also learn together. We win together, we grow together, we support each other. It's like a family.
Kerry Morgan

---
I love the story behind each property, and I love being part of finding my client's dream home or property investment. Property is all about attention to detail and knowing the good, the bad and the ugly bits of every property. There is a buyer for every property!

I get a lot of reviews because I like to stay with the client throughout the process and make it a non-stressful experience. The Pink Street team are normal, down to earth people and we put our effort into YOU, instead of criticising other agents. That's how I think it should be.
Hayden Baxter

---
Believe it or not, my favourite part of my job is being somebody that my clients can rely on no matter what. I'm obsessed with getting things done which is vital in the property world. My entire team have a 'completer/finisher' mentality which, as a property owner myself, is essential in any property business.

I still get a buzz when me and my team move a client into their new home. I don't think that will ever go away. I'm also very involved with property investors that are growing their portfolios or optimising the properties they already have.
Matt Wilson

---
Over the last decade I've learned so much about the property world and most importantly, how to look after a client from start to finish. I'm a relationship manager first and foremost and my energy and attention goes to helping the client achieve their goal, overcome challenges and feel secure in their experience.

We've had so many repeat customers over the years too which is a real testament to the Pink Street team. Every Pink Street department is a well-tuned, efficient, and organised team which I'm proud to be part of.
Millie Buckley

---
I like to think I'm super-efficient and an excellent communicator (and a brilliant mum). My favourite part of the property world is seeing properties being improved and being able to contribute to the comfort and security of someone's home.

Everybody loves recognition and it's extremely satisfying to see your hard work turn into a good review or a nice card from a client. It's a tough job but I enjoy working with my team and my clients every day.
Sari Kingsland

---
I've been in the property industry for more than two decades and worked with some amazing people and some excellent sales and lettings teams. I was part of the original Taylor Garnier team before Pink Street purchased the company in 2021.

I enjoy working with Landlord clients and with selling clients to get the most out of their properties and help with ongoing support, tasks and management of contractors, tenants, and buyers. I'm based in the Wickham office, and I think I might be part of the furniture now!