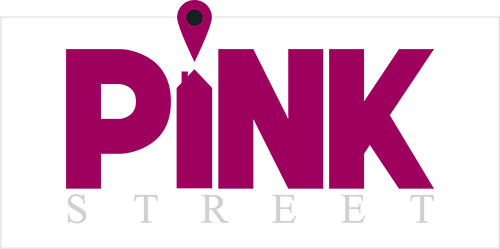 How do you get:


• Good Tenants? • Reliable Rent? • Long Term? • Safe Investment?
---
Simple, choose a Letting Agent that manages everything for you. The best Letting Agents are designed with effective systems and process which take the hassle away from YOU Mr and Mrs Landlord. There are some great Letting Agents around here so how can you tell which ones are right for you?

The best Letting Agents will put the time, effort, and energy into getting to know YOU. You're going to work with your Letting Agent for a long time so it's important that you are comfortable with them from day one. Whether that's Pink Street or another company, the lettings team have to be right for YOU.

Here's a tip… If the Letting Agent is a Landlord themselves, the service will have been designed with the Landlord in mind.
Letting Fees
---
Management Level
Full Management
No More Fees
Guaranteed Rent
SAME DAY RENT PAYMENT. We are market leaders for instant, automatic rent payments using PayProp. It's a 'must-have' for all Agents.


FULL MANAGEMENT of your rent, your property, your tenants, all maintenance and repairs, legislation and compliance and YOU.

ALL-INCLUSIVE FEES. Includes your letting fee, gas safety inspection and all renewals. Just pay ONE fee, that's it.



GUARANTEED RENT. Your rent is paid to you whether your tenant pays or not. Secure your rent income forever.



ALL MAINTENANCE AND REPAIRS PAID FOR BY US.
This is by invite only. Please ask the team for information. Sounds great though, right?





Schedule a Call
Schedule a Call
Schedule a Call
There are MANY, MANY components, systems and processes included in the management of your property and your tenancy. Too many to include in a neat looking table of fees. If you'd like to learn more about the service, click here and we'll send you the full information.
| | |
| --- | --- |
| Property on-boarding and assessment | |
| Broadcast to our top-level Tenants first | |
| Advertise across all major property portals | |
| Pre-qualify potential Tenant applicants | |
| Accompany viewings with potential Tenants | |
| Landlord updates on interest and progress | |
| Negotiate the right rent and tenancy | |
| Verify Tenant suitability and eligibility | |
| Agree target move-in date with Tenant | |
| Update Landlord on the potential candidate | |
| Carry out referencing, vetting and interview | |
| Assess due diligence on Tenant application | |
| Advise Landlord on progress and preparation | |
| Update and guide Tenant through the process | |
| Complete compliance, legislation, and preparation | |
| Send report to Landlord where required | |
| Confirm completed referencing and vetting | |
| Provide Landlord with full info for approval | |
| Confirm the move-in date with Tenant | |
| Confirm the move-in date with Landlord | |
| Sign contracts and issue prescribed information | |
| Receive and reconcile initial rent and deposit | |
| Confirm funds with Landlord and Tenant | |
| Meet Tenant at the property for handover | |
| Carry out day one tenancy and property checks | |
| Transfer all monies to Landlord | |
| One week check in call with Tenant | |
| Six-month check in call with Tenant | |
| Eleven-month check in call with Tenant | |
| Landlord update on each check in call | |