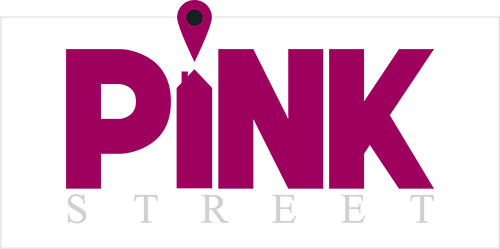 The Professional Property Consultants
Sell First. Sell Fast:
One Point of Contact



Expert Selling Strategy



Offer Negotiation



Local Sale management



Daily Communication



Sale Progression
How to Increase Your Property Value
The obvious answers are to clean, tidy and de-clutter. However, there is so much more you can do to increase the value of your home with minimal investment and time. You can do as much as you like but here are our top tips to increase the value and appeal of your property.

Use Your Storage

Go through every room and remove EVERYTHING that isn't necessary. For example, if you've got loads of pictures, ornaments, piles of papers, stuff, junk, boxes and anything like that... shove it in your storage. You're going to pack it all up anyway so you might as well. Ignore your inner voice telling you the property should look "lived in".

The First Impression

Go to the front of your property... That's the first impression your potential buyers are going to get. it's the first sight that dictates whether they screw their faces up or raise their eyebrows. Be tough on your property...; Pull back the curtains, scrub the front garden (if you have one). Clean your windows, clean your front door. Make a good impression.

Lighting

Replace all your bulbs with daylight bulbs. There's a B&Q in Portsmouth, Fareham and Havant selling them. Daylight bulbs make everything look fresh. Add lamps in all dark corners too. Put all your lights on for viewings to create a welcoming feeling for the potential buyers.

Go Out

Viewings are awkward and difficult for the buyers and the Agent when the owners are home. You need the buyer to give honest and blunt opinions about the property so they can negotiate and handle any concerns. With the owner home it makes the atmosphere slightly uncomfortable for the people we need to feel as comfortable as possible. Believe it or not, your Agent will be able to negotiate better if you're not there.

Kitchen

Arguably the most important room in the property. Clear it completely, remove anything non-essential. If your kitchen is a bit tatty, replace the cupboard doors with new ones. They're really not expensive and you can pick up second hand doors for a very low cost. Place a couple of LED light strips under the wall units for a little lift. HINT - Make toast before your viewing, it smells great!

The Smell

You wont't realist your own smell but strangers will. If you have a dog, you may not think it smells but it does. It might not be a bad smell but if will still be a dog smell. Laundry smells too, so does washing up. Open all your windows and turn your heating on full. The heat pushes the smell out and the fresh air will replace it. Do it for a few consecutive days.

Don't Go Cheap

Lastly, don't look for the cheapest Estate Agent, the cheapest Mortgage Advisor or the cheapest Solicitor. The best Estate Agent will probably not be the cheapest but the best agent will increase your sale price value through the right strategy, negotiation, marketing and expert management. A good Mortgage Advisor is worth their weight in gold but might cost £100 more than a cheap service. The cheapest Solicitors are practically always troublesome and cause more sales to fall through than anything else.
How to Choose the Right Estate Agent
A good Estate Agent will NEVER insult, criticise or abuse other Estate Agents. Unfortunately, there are a small number of Estate Agents that focus their efforts on slandering other Agents to win your business so ignore them and choose a professional Estate Agent that concentrates on showing you their own strengths and services instead of bashing others.

You'll be working closely with the Estate Agent for a while so it's vital to choose the one you feel most comfortable with. You should be able to trust your Agent and you should NOT feel pressure into signing a contract. Choose the Agent you feel is most approachable and makes you feel like you and your property are more than just a fee.

The best Estate Agents do more than just sell your property. That's the easy bit! Choose an Agent that does more for your. Such as prepare your property for sale, create a targeted marketing campaign (more than just advertising on Rightmove, Zoopla and Facebook). The best Agents will go and find you a property to buy no matter which Agent is advertising it and negotiate the best price.

Watch our for cheap Estate Agents. You might save £500 on the fee but you risk losing more from a poor Estate Agent service. A good Estate Agent does so much more than just advertise your property. A good Agent will earn their fee by achieving more money for your property than you might save on a fee. The best Estate Agents will also save money on your purchaser and your mortgage.

Beware of an Estate Agent claiming to have a "guaranteed Buyer" or promise you a "quick sale". In fact, beware of anything an Estate Agent says that appears to force you into signing the contract. You should be free to choose the Agent you want to work with. Choose the Estate Agent that willingly supports your decision to think about it before signing.

Beware of Agents that over-value your property, ask for evidence of similar sold properties. If they can't provide evidence, don't trust them. Choose the Estate Agent that provides you with evidence of local sold prices, current demand, price increase in your postcode, other properties on the market and their own advice on how to you can sell for more.
In the modern property market you have a few options when it comes to selling your property and each option comes with different fees. Here's a general guide to the options and the fees.

Online Estate Agents

There are loads of Online Estate Agents to choose from nowadays but they're becoming less and less popular in the property market. You're not actually paying an Online Estate Agent to sell your property. You're paying them to advertise your property which is why they're so cheap. Typically, you can expect to pay £1000 to £1500 for an Online Estate Agent's service. You'd normally arrange and carry out the viewings and negotiations yourself. However, some Online Estate Agents offer these services for an additional cost.

Local Estate Agents

Local Independent Estate Agents offer a personal service to local home owners. They'll typically charge between 1% and 1.5% of the sale price but some Estate Agents may slash this fee if they haven't got many properties on the market. Some Local Estate Agents will also offer a 'Marketing Only' service to try and compete with the Online Estate Agents. If you're comfortable carrying out your own viewings, negotiating your own sale and managing your own sale you might benefit from this.

Hybrid Estate Agents

Like a Local Estate Agent but without a shop front. Sometimes the Agents are based at home, sometimes they're based in an office. Fees range from £800 to £2000 but can also take a percentage of the sale. Hybrid Estate Agents won't be too different than Local Estate Agents so they're worth considering. However, be wary of pop up Hybrids that haven't been around for long.

Property Consultants

The property Consultant is like an advanced Local Estate Agent. They won't be the cheapest but they'll generate more money for you by making more on your sale, saving on your purchase, saving on your mortgage, saving on your legal fees. The Property Consultant will typically charge between 1% and 1.5%. They're more hands on than a normal Estate Agent and they'll Normally be able to help you with your mortgage, the Solicitor and advice you on maximising your property value.


Find Out The Value Of Your Property