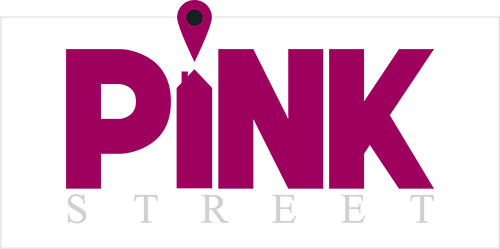 Your property is the most expensive thing you'll ever buy or sell so it's important to work with highly trained professional experts that know exactly what they're doing.
You want the face to face service from a local team that know you, know your property and know the local property market. That's what you get from the best high street estate agents.
But there's more to the job than just marketing the property like you get with the online estate agents. You also need a local team to manage everything for you, advise you on every part of the sale process, overcome challenges, guide you and your sale from start to finish.
Pink Street's founders would like to provide all of you with the best parts of the high street estate agents combined with the best parts of the online estate agents.
Pink Street is more than just an Estate Agent...
You get more money for your property...
| | |
| --- | --- |
| | Our unique negotiation techniques have seen us achieve around 1% more for a property than the average Estate Agent |
| | Your property will be prepared and dressed properly for sale, it deserves more than the standard Estate Agent's listing |
| | Your viewers will be pre-prepared, verified and eligible to buy your property |
| | Your property will be strategically positioned in the current property market so it can achieve the best price |


It's not just about selling your property...
| | |
| --- | --- |
| | It's about positioning it strategically in the market to ensure it's seen by the widest audience in the best way |
| | It's about knowing the property, knowing the customer, knowing the local market and then proactively selling it |
| | It's about managing EVERY part of your journey, not just selling your property |
The Pink Street Mission...
Over the last decade, the property market has changed in a huge way! Technology lets more people see your property and has given rise to the cheaper estate agents. We don't want to lose the local, personal service so we've combined the traditional face to face service, modern technology, online coverage and added our own part on top to get you a better sale, a better purchase and more for your money...
| | |
| --- | --- |
| | You'll have one point of contact that will manage every part of your sale and purchase |
| | The Property Consultant will look after every part of your property journey |
| | They'll know you, know your property, know your local property market and they'll now your needs |
| | They'll go and find your next property, book viewings with other agents, negotiate offers for you and ensure everyone involved is working towards your goals |
| | Your property consultant will advise you on your mortgage, solicitors, lettings and home improvements |
| | Finally, we'll get you more money for your property by paying attention to detail |