Local Property Consultants
One local point of contact looking after your sale or let from start to finish.

Daily personal updates on the progress of your sale or let from your own consultant.

Professional advice on increasing the value of your property for sale or rent.

Support on making offers your purchase, mortgage advice and ideal solicitors.

Priority viewing on our properties before they go to Rightmove and Zoopla.
100% Local Property Management

Fully Comprehensive Tenant Finding Service

No Hidden Charges, Nothing to Pay Upfront

Buy to Let Mortgage Advice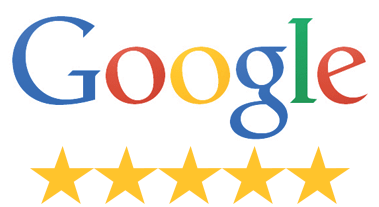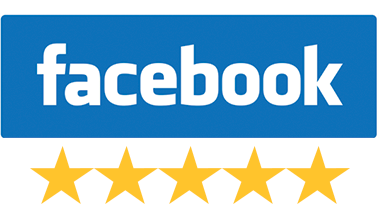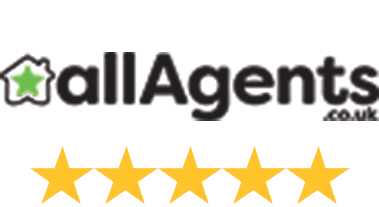 Why you should choose a local Estate Agent or a local Letting Agent?

Local knowledge means more than just knowing local areas, the roads and landmarks. Local knowledge is about understanding the local buyers and tenants, understanding the different local demographics and staying connected with the local property market. It about knowing everything about each property in Portsmouth, Southsea, Gosport and Fareham and knowing precisely how to market each one for sale or for rent to attract the best interest from the right buyers and tenants.


Look always for local Letting Agent
If you're looking for a property to buy or rent, Pink Street would love to give you professional advice and opinion on how to get the right property at the right price. It's FREE advice too! We'll go and find your next property for you and help you to negotiate the best offer. No matter which Local Estate Agent or Letting Agent in Portsmouth, Southsea or in any other area doing marketing for it. Of course, we want you to buy or rent one of our properties but we'd also like to give you professional advice on any property you're interested in. We'll help you with a mortgage too if you need free advice.

The Pink Street team give you a local point of contact from start to finish. It's so much easier! Your local property consultant will know you, know the property and know how the local property market works. We'll manage the entire process for you and give you advice, tips and guidance on everything.

PinkStreet knows the right things
Pink Street is one of the best Estate Agents and Letting Agents in Portsmouth, Southsea, Fareham and Gosport. We put the most effort into understanding you and your circumstances because we are driven to find the right buyers and tenants for you. This is a people business and everybody is completely different. We'll make sure our service is right for you.

Pink Street does not work with every seller and every landlord. There are some instances where we might not be the right Agent for you. Pink Street would love to meet you and find out more about you. We can then both work out if we're the right Best Estate Agent in Portsmouth, Southsea, Gosport and Fareham. If we're not right for each other, we'll recommend another Estate Agent or Letting Agent that may suit you. It's free to find out and we'll always be honest with you.

If you're a property investor, why not find out about our property acquisition service. It's an excellent service where you can find out the best way to improve a property in order to get the best sale price and the best rental price. We can help choose the right contractor and we'll manage the entire process for you. We'll also advise you on which properties to buy and we'll gather the quotes from trusted contractors. We'll also help you with financing the property too.


Benefits comes with Best Letting Agent in Southsea, Portsmouth, Fareham, and Gosport
Pink Street's best letting agent service in Portsmouth and Southsea will make sure your rental property is compliant, secure and maintains a consistent rent income. We'll look after everything for you so you can relax and enjoy your property investment.

The Pink Street best estate agent service in Portsmouth, Southsea, Gosport and Fareham is one of the best. We spend time getting to know your property, preparing if for sale and then we are fierce in selling it for the right price. It's all about effort and reaching the maximum number of buyers to generate the most interest. All agents LOVE a bidding war!


Research and Guidance
Our mortgage advice service compliments our estate agent and letting agent by providing expert independent advice for sellers, buyers and landlords. We're always here to help and we only work with local people because we only provide the highest level of service.

Pink Street is extremely well connected with approved local contractors and we've selected each one carefully. That's because we work with many landlords and homeowners so it's important to keep our standards as high as they can be. Our contractors are the best available and we're happy to help you with any improvements you want to make to your property.

Our expert team of Property Consultants are the top of the tree when it comes to understanding the property market, knowing about news, information, updates and everything that comes with being the best. If there's something we don't know, we'll go and research it to help you.


Find Best Estate Agents
There are so many Letting Agents and Estate Agents in Portsmouth and Southsea, it can be tricky to find out which one is best. The first step… Go to Pink Street and we'll set the standard for you.


What to do next and where to start?
If you're selling or letting a property, start with a valuation. We'll meet you at the property to investigate the current market value, current interest and advise you on the right strategy. It might not be the best time to sell and we'll be completely honest with you about that. We could also suggest any ways for you to make more money from the property too.

If you're buying or renting a property, start with a call. If you qualify for our VIP Buyer's Club, we'll meet you to show you the properties that are coming to the market as well as investigate other property opportunities that might not be available to the general public. It starts with a phone call so pick up your phone today.

All in all, if you're selling a property, letting a property, buying a property or renting a property we want to talk to you. We don't charge for our advice and we'd love the chance to show you how we operate. If we're right for you then we'll get the best results available in the industry.